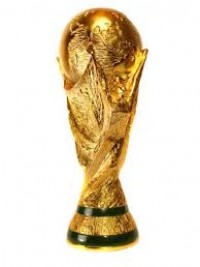 El próximo 23 de junio celebraremos, en las instalaciones de la Real Federación Española de Fútbol en Las Rozas de Madrid, una reunión de distribuidores. En esta ocasión, además del equipo de and-nutrition, contaremos con ponentes externos especialistas en marketing y ventas. 
Aprovechando la ocasión visitaremos el Museo de la Selección, en el que se expone la Copa del Mundo de Selecciones de Fútbol que España consiguió en 2010 en el Mundial de Sudáfrica.
On 23 June we will be holding a meeting of distributors at the building the Royal Spanish Football Federation in Las Rozas de Madrid. On this occasion, in addition to the and-nutrition team, we will have external speakers specialists in marketing and sales.Taking advantage of the occasion, we will visit the Selection Museum, where the World Cup of Soccer Selections that Spain obtained in 2010 in the World Cup of South Africa is exposed.